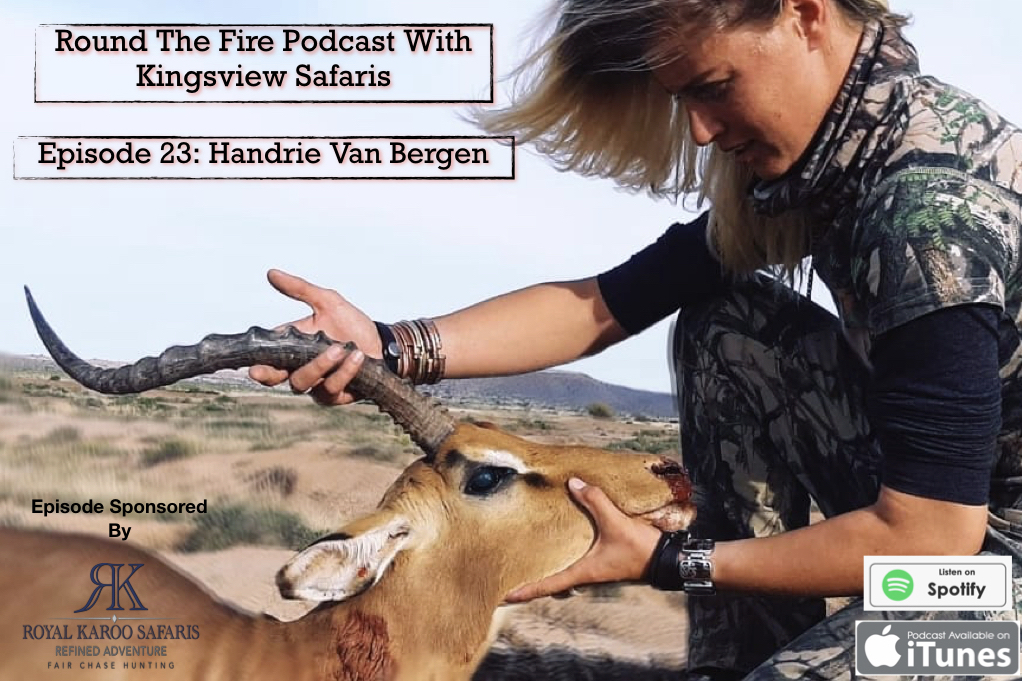 Handrie Van Bergen is a South African Professional Hunter, bull rider, barrel racer and fantastic hunter. We discuss a variety of things from Jackal hunting, what its like being a female PH in a male dominated industry to the overall future of hunting in South Africa.
This was a great podcast and I really enjoyed chatting with Handrie.
Thanks to Royal Karoo Safaris for sponsoring today's episode.