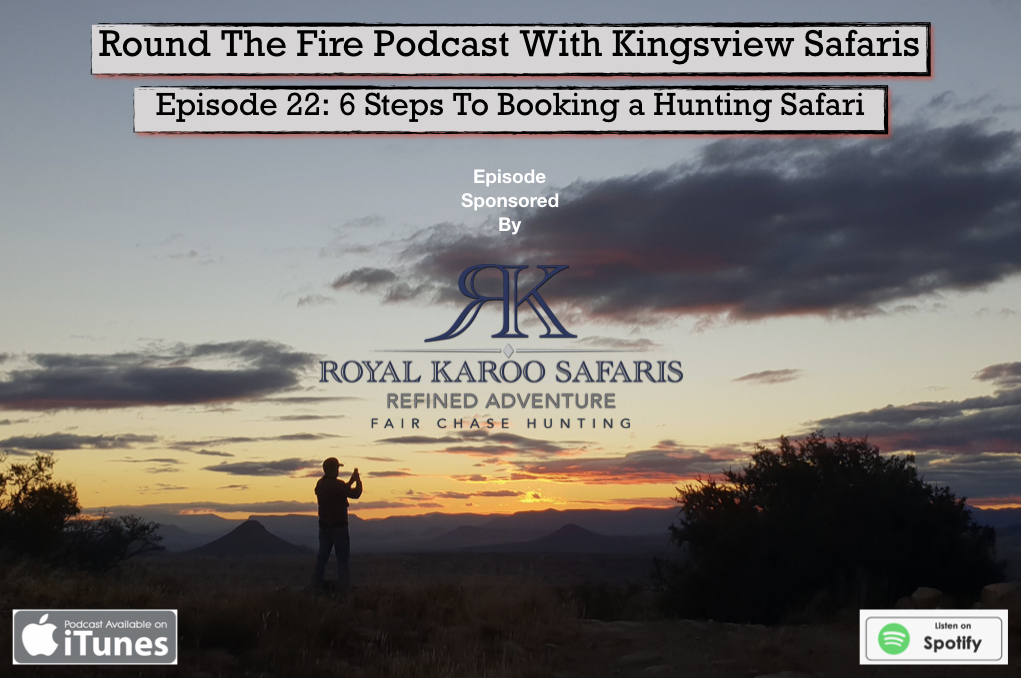 In this episode I discuss the process for booking a hunting safari and I break it down into 6 easy steps. There is also a really handy Booking Safari Checklist that you can download which makes the process a little more manageable.
Head on over to Huntafricashop.com find the blogs section, go into the 6 Steps blog and you can find the checklist there.
Want to thank our sponsor for this episode Royal Karoo Safaris, their support and backing is much appreciated. They run a fantastic operation go check them out at www.royalkaroo.co.za
Enjoy the show.