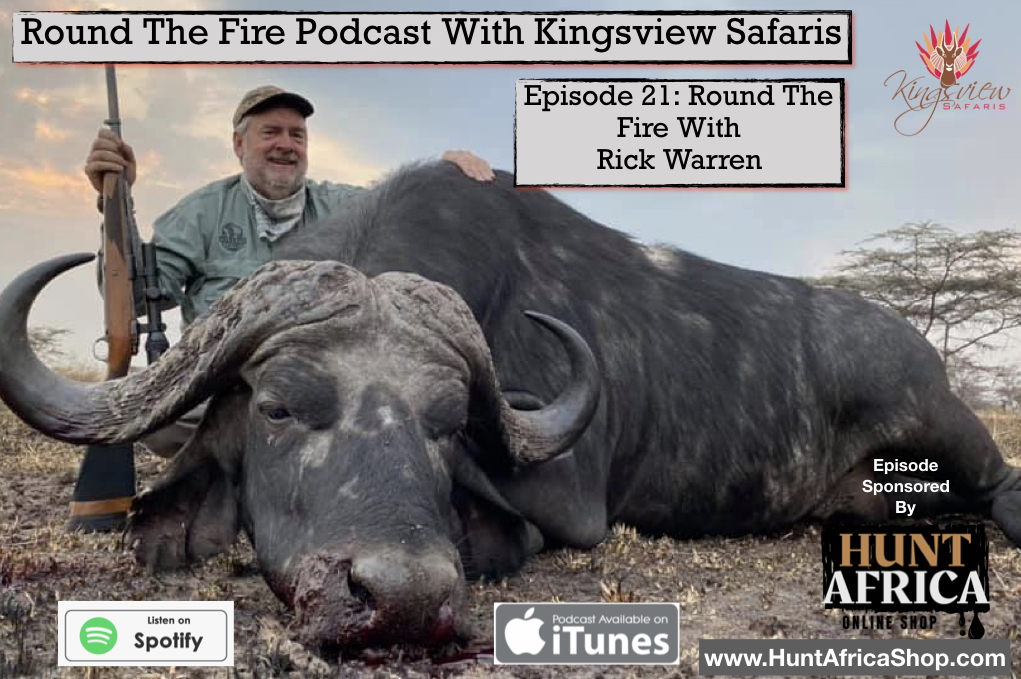 I can't imagine there is a hunter out there that has hunted more Buffalo than Rick Warren, with almost 90 to his name and over 40 African safaris he surely has the experience and knowledge to chat about all things hunting in Africa.
But apart from his hunting exploits, Rick also does a lot behind the scenes for conservation in Africa and has been involved in many fund raisers to assist anti-poaching programs.
Hope you enjoy the show and remember to support the sponsor of today's show, HuntAfricaShop.com.
If you would like to be featured on this hunting podcast, get in touch today at info@kingsviewsafaris.co.za.