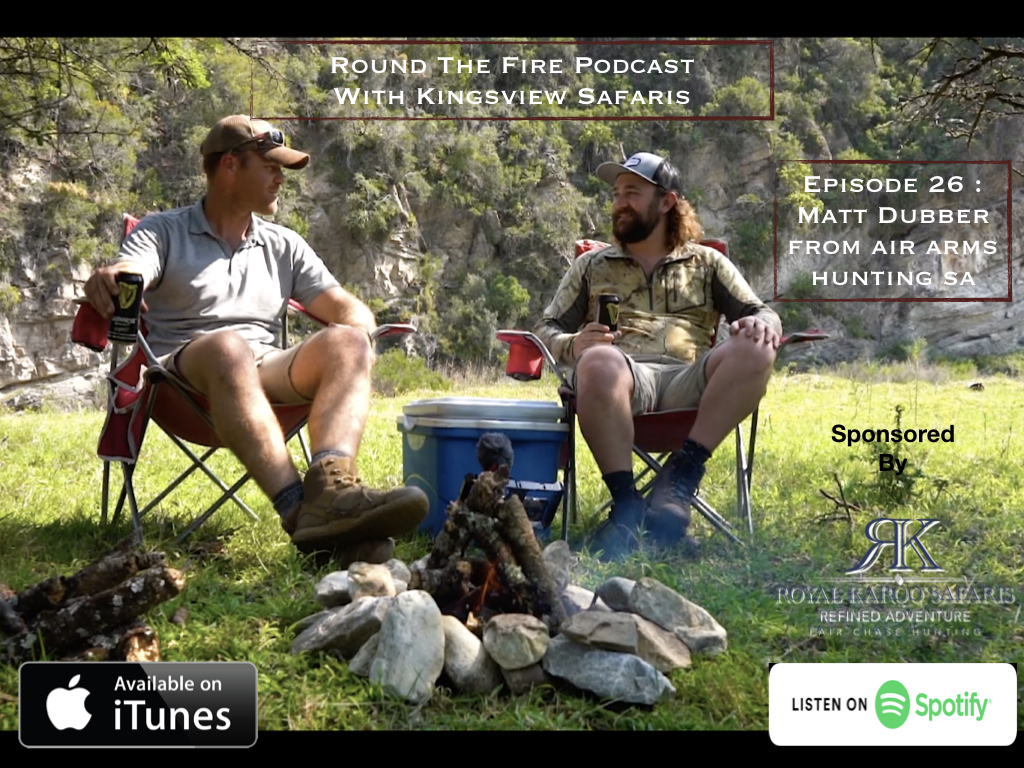 Matt Dubber is probably the foremost hunter and content producer in South Africa when it comes to hunting with air guns. I invited Matt out to our coastal area for some Impala hunting and to sit round the fire while we braaied and get a little more insight into the dynamics of hunting with air rifles.
Hope you enjoy the episode and remember there is a video of this podcast up on our Kingsview Safaris Youtube channel.
Big shout out to Royal Karoo Safaris for being a great sponsor of the show. I highly suggest you check them out if you are ever interested in a hunting safari. www.RoyalKaroo.co.za
Like, Share, Review and Subscribe, we really appreciate it and it helps us to produce more content for you guys!!